Are you wondering where to buy a two-seater sports car? Hennessy Porsche has a full lineup of the all-new 2021 Porsche Cayman. We are offering you this new sports car at the lowest bid.
If you come from within Roswell, GA, the new Porsche Cayman is out for sale at Hennessy Porsche. Please pass by to view and test drive one today.
We are here at Hennessy Porsche for you, and we will help you select the trim model that will best suit you. Besides, we will show you how every new feature of the 2021 Porsche Cayman functions.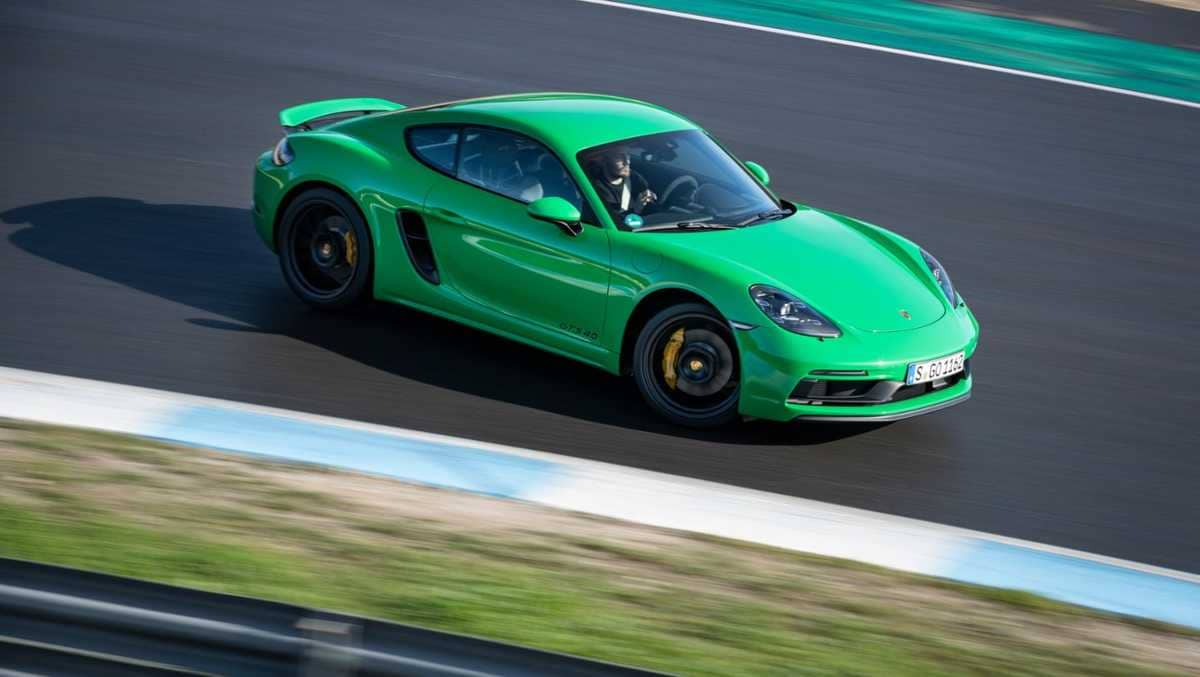 What is new in the 2021 Porsche Cayman?
2-zone climate control (automatic)
Heated driver and passenger seats
Auto-dimming mirrors
Apple CarPlay integration
Bi-xenon headlights (which turn with the steering)
A new model, GTS joins the lineup
6-cylinder is now compatible with Porsche Cayman's 7-speed (dual-clutch) automatic.
Engine, Transmission, and Performance
Porche equips the 2021 Cayman models with potent powertrains that feature in all its trim levels. There is a turbo 2-liter flat-4 at the entry-level model. The engine makes 300 horsepower and 280 lb-ft of torque. The S trim model gets a more powerful 2.5-liter flat-4, which generates 350 horsepower and a torque of 309 lb-ft.
At the upper trim models, you will get a 4.0-liter 6-cylinder for GTS 4.0. This engine gives out 394 horsepower and 309 lb-ft of torque. The mighty GT4 RS model uses the same powertrain, which increases the power output to 414 hp.
From an EPA rating, the 4.0-liter is estimated at 16/23 miles per gallon in the city/highway, respectively. The 2.5-litre attains 19 mpg/24mpg (manual) on city/highway, while the automatic transmission is estimated at 19/25 miles per gallon. The base 2.0-liter is estimated at 20/26 mpg (manual) and 21/27 mpg (automatic).
Regardless of whichever engine you choose, every Cayman trim level comes with a 6-speed manual transmission (perhaps the best one in the market). However, you can opt for a quick-shifting 7-speed dual-clutch manual with steering-mounted shift paddles.
The layout of the Cayman's mid-engine and sticky summer tires work together to provide this sports coupe with an excellent balance and stability on the roads. Plus, the electric-assist steering is direct and highly responsive, giving you full control of the vehicle while driving. You are also able to sense what is happening at the front wheels while going through this steering.
2021 Porsche 718 Cayman Interior
The Porsche Cayman can accommodate occupants of about six feet tall. It may not be easy to get into this 2-seat coupe, but the legroom is plenty once you are inside.
The cabin looks classy with an instrument cluster, which emphasizes the tachometer's importance. Materials are of high quality. Comfier seats, multi-color schemes, and fine leather are available.
Space for storage in the 2021 Cayman comes split into two sections due to the mid-engine design. Under the hood at the front is 5.3 cubic feet of cargo room, while the rear cargo space measures 9.7 cubes.
2021 Porsche 718 Cayman Safety Tech Features
Lane-change Assist
This feature makes lane-changing safer while driving the Cayman. It will let the driver know when there is a vehicle in the rear 3-quarter blind- spot. This feature is standard.
Porsche Ceramic-Composite Brakes
With this expensive optional feature, you can equip the Cayman with massive ceramic composite discs for brakes. This equipment is resistant to fade, and it is ideal for track use.
Porsche Active Safe
This system works with cruise control (adaptive), and it warns you whenever you are approaching another vehicle ahead. If you do not react quickly, the Cayman will apply its brakes automatically. But when you take over the braking, the car will maximize brake pressure for the shortest stopping distance.
2021 Porsche 718 Cayman Trim Models
The entry-level Cayman
Cayman T model
Cayman S model
Cayman GTS 4.0 model
Cayman GT4 trim model
Make Your Way to Hennessy Porsche Today!
Visit our showroom today and test the performance of this vehicle. You can also browse our 2021 Porsche Cayman inventory online to get more information.