Where to See Fourth of July Fireworks in Roswell, GA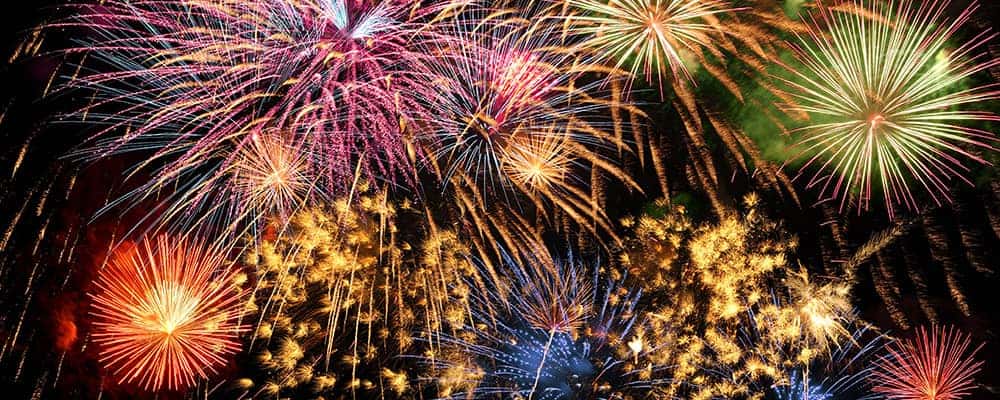 Unsure where to see Fourth of July fireworks in Roswell, GA? The area offers quite a few opportunities to watch fireworks on the Fourth of July holiday. All venues are outdoors, and some can be further away from Alpharetta. No matter the location, the top spots recommended by Hennessy Porsche North Atlanta are sure to impress, whether you're looking for a bigger area to fit your whole family, a place to park and watch from your vehicle, or somewhere that's pet-friendly.
Roswell High School Front Lawn
Looking for a firework venue that's family-friendly? Roswell High School's Annual 4th of July FIreworks Extravaganza is a perfect option! For the past 20 years, the Roswell community has enjoyed their July 4th holiday with this tradition. You're free to bring chairs, blankets, friends, and family to watch the sky fill up with fireworks. Throughout the night, there are many activities to participate in. Children can explore the designated Kids Zone, enjoying the inflatables, face painting, Ninja Tower, and much more! Adults can make their way over to the live band; this year, Last Call Band and Party Nation will be performing. If you forgot your food, no worries: food can be purchased at the food trucks on-site! Enjoy your holiday at a safe and fun location!
Fireworks at Wills Park
Alpharetta, GA hosts an annual Fourth of July event that extends all throughout the Wills Park area! The entire celebration is divided into three separate areas that include entertainment, fun, and games. While enjoying the festivities, check out all the food trucks and vendors who will serve food throughout the night. Some of the local favorites are Gyro Chef and Food for Da Soul! Of course, the Fourth of July celebration wouldn't be complete without live entertainment performing patriotic tunes to honor America. To keep everyone safe, make sure to read through the guidelines on their website so you can enjoy your night!
July 4th Fest at FTE
Looking for a more exclusive event? At Fourth of July with FTE, the audience will see Perpetual Groove Acoustic Trio and Interstella Echoes perform live at it's first festival! You'll be getting your money's worth at this celebration as you have access to the stage, outside bar, outside grill, indoor bathrooms, VIP stage viewing, and much more depending on the tickets you purchase. There is food available for all guests; the food that is accessible is dependent on whether or not you purchased General Admission or VIP tickets. Throughout the night, you'll experience the live bands, the Happy 4th of July Toast, and a small firework display.
City of Johns Creek at Newtown Park
Have other plans on the 4th but still want to celebrate the holiday? City of Johns Creek celebrates the Fourth of July on July third. This celebration is a combination of food, activities and an amazing firework display, and it takes place at the terraced amphitheater on the lawn. There will be food and alcohol available for purchase at the venue. The phenomenal firework display will start at sunset, making it a picture-perfect moment for all those who attend!
Enjoy the 4th of July in Roswell, GA with Hennessy Porsche North Atlanta!
Still not sure how or where to spend your holiday? Check out our favorite options to eat some great food and watch an amazing firework show. Feel free to contact us to help decide on the perfect venue. You're sure to enjoy your holiday with these places on your radar!
Also be sure to learn more about our favorite restaurants in Roswell, GA, learn about how to improve your credit score, or read up on uneven tire wear. We'll help you learn about every facet of car ownership and life in the Alpharetta area!