5 Best Vegan Restaurants in Atlanta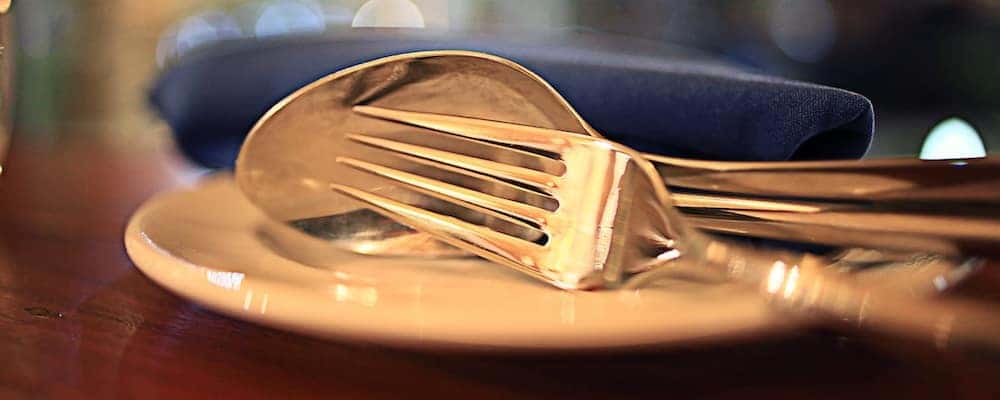 If you're vegan, vegetarian, or just looking for a healthy, meatless meal, you'll find that you'll have a wide range of options to choose from in Atlanta. We think that even confirmed carnivores will enjoy some of the delicious vegan fare offered at these fine restaurants and cafes. Here at Hennessy Porsche North Atlanta we've selected 5 of our favorite vegan restaurants in Atlanta.
Cafe Sunflower
This award-winning vegan restaurant offers lunch, dinner, and Sunday brunch. Some of our favorite dishes include fried avocado tacos, the Sunflower burger, roasted cauliflower marsala steak, and spicy pad thai noodles. They also offer local craft beers, fine wine, and fresh juices made daily.
Locations: Cafe Sunflower Buckhead – 2140 Peachtree Rd., Atlanta, GA. Phone: (404) 352-8859. Cafe Sunflower Sandy Springs – 5975 Roswell Road, Atlanta, GA. Phone: (404) 256-1675
Dulce Vegan Bakery and Cafe
Dulce Vegan Bakery and Cafe offers 100% vegan and allergy-friendly sweets, including remarkable cinnamon rolls and cupcakes, as well as a rotating menu of soups, sandwiches, and salads. They also serve coffee, espresso drinks, and tea. The cafe features free Wi-Fi, and take out is available. They even accept custom cake orders.
Location: 1994 Hosea L. Williams Dr. NE, Atlanta, GA. Phone: (404) 624-7417
Herban Fix Vegan Kitchen
Located in midtown Atlanta, this upscale restaurant offers a unique menu of plant-based fusion cuisine. They serve lunch, dinner, and an all-you-can-eat brunch on Sunday. Some highlights of their menu include rainbow fried wild rice with walnuts and pine nuts, crispy king oyster mushroom glazed with sesame soy au ju, and spicy pan-seared dumplings with kimchi.
Location: 565 Peachtree St. NE, Atlanta, GA. Phone: (404) 815-8787
Healthful Essence
Carribean food with a vegan/vegetarian twist, their menu is loaded with healthy, soulful, and flavorful cuisine. You'll have to try their amazing Jerk UnChicken, as well as their curry vegetables, collard greens, sweet potato cornbread, and iris moss drinks. Sit back, relax, listen to the reggae music, and enjoy the delectable cuisine.
Location: 875 York Ave. SW, Atlanta, GA. Phone: (404) 806-0830
Green Sprout
This popular vegan restaurant offers a warm and welcoming ambiance, along with a menu full of savory treats such as sesame soy chicken, twice cooked soy pork, kung pao tofu, and vegetable fried rice. They are open for lunch and dinner every day except Wednesday and Sunday.
Location: 875 York Ave. SW, Atlanta, GA. Phone: (404) 806-0830
Get Local with Hennessy Porsche North Atlanta
There are so many great options for vegan food in Atlanta, and our list just scratches the surface. At our Porsche dealership near Alpharetta, we're always on the look-out for places to go and things to do in the Milton area. Check out our list of the best breweries in Atlanta, the best restaurants in Roswell, GA, and best Atlanta escape rooms,  and if you have any questions, or would like more information, please feel free to contact us. Also, it's imperative to have a good seating position as you drive to these hot spots! And if you're around for the Fourth of July, make sure to ask about our favorite firework spots to celebrate the holiday!
More from Hennessy Porsche North Atlanta
At Hennessy Porsche North Atlanta, we're so much more than your trusted source for high-performance Porsche models and certified Porsche service. Because we serve clients from Alpharetta to Sandy Springs and beyond the Atlanta metropolitan area, we're perfectly suited to help you find the best restaurants in Roswell, GA! Read on to discover our favorite restaurants in Roswell, and…

Unsure where to see Fourth of July fireworks in Roswell, GA? The area offers quite a few opportunities to watch fireworks on the Fourth of July holiday. All venues are outdoors, and some can be further away from Alpharetta. No matter the location, the top spots recommended by Hennessy Porsche North Atlanta are sure to impress, whether you're…

The superior craftsmanship is the first thing you'll notice when you step inside the 2019 Porsche Panamera. The smart design, premium materials, and luxurious comfort combine to enhance any drive in and around Alpharetta. Learn more about the Panamera interior features, then stop by Hennessy Porsche North Atlanta to get behind the wheel of this sporty and sophisticated…